Welcome to the Celebrate Lit Blog Tour for A River To Cross. I've got CL Smith here talking about the book, and some interesting research she came across. don't forget to enter the giveaway!
ABOUT THE BOOK
Book: A River to Cross
Author: C.L. Smith
Genre: Biblical Fiction
Release Date: November, 2017
Although human eyes see only a river separating Israel from the Promised Land, primordial powers of darkness are determined to prevent a crossing that will change the world.
In the thrilling sequel to Balaam's Curse, Acsah, Othniel, Jonathan and their friends sort through the rubble of the Midianite war for pieces of the simple and innocent life they've lost. But there is no going back. While nearly drowning in personal rivers of disappointment, grief, and fear, they hardly notice the Jordan River slowly rising to an impassable, raging torrent. By the time they do, Moses is dead. Yahweh has made it clear that Joshua is his chosen replacement, but the people have little faith that this hesitant man can lead them into Canaan.
To bolster confidence, Joshua sends Salmon and another young spy across the river in a reconnaissance mission that plunges them into a world where evil prowls in broad daylight and death waits in the darkness. They escape the depraved city of Jericho only by the quick thinking of a Canaanite girl who risks her life in exchange for a promise of rescue. Now her life and the future of the world depend on crossing that river.
Click here to get your copy!
ABOUT THE AUTHOR
C.L. SMITH, former missionary and junior high English/history teacher, has been captivating audiences around the world for years with the timeless thrill of biblical tales. Now in her retirement years she is writing The Stones of Gilgal biblical novels. The books weave her lifetime love of learning and people into the fabric of obscure ancient texts, creating an unforgettable tapestry of rich scenes and colorful characters.
The narrative unfolds from the viewpoint of six minor biblical characters who experienced the miracles and mayhem of the era of Joshua (stories recounted in the last half of Numbers through parts of Judges) bringing this ancient world to life. This deeply-researched telling, of old stories makes them new again and relevant to our world today. She has completed three of six books in the series. The books are chronological, each adding layers to our understanding of the characters and their life situations, but each book can be enjoyed as a story complete within itself.
Learn more at www.stonesofgilgal.com
INTERVIEW C.L. SMITH
Welcome to the blog today! What was the inspiration behind this story?

When my kids were still in college, I noticed a couple of biblical characters as never before: Othniel, the first hero in the book of Judges, whose story is told with little detail. I was wishing we knew more about him when I remembered that he married Caleb's daughter a few pages back. Hmmmm. So Othniel was a quiet hero who won the hand of the beautiful Acsah when her father offered her as a battle prize to whoever could conquer a stronghold of Anakim giants. Hmmmm. Acsah appears in only three brief verses and those show her as a strong woman. Hmmm. I couldn't imagine her being happy about her father's offer. Hah! A biblical love story I have never heard anyone tell before––with built-in conflict. Digging deeper, I realized that Othniel and Acsah came of age during the turbulent era of Joshua along with a handful of other fascinating minor biblical characters.

I mentioned that I noticed their story while my children were in college. That made it personal for me. For forty years the Israelites had lived in the wilderness, surrounded by visible signs that God was present. The towering cloud, seen as a fiery pillar right in the middle of their camp. Daily manna giving them a never-ending and totally healthy food source. Like a good parent God even kept them well-clothed. Until they camped on the east bank of the Jordan River, they had never been exposed to the vile cultures of the surrounding nations. My primary characters were born in that perfect sheltered wilderness camp. They hadn't developed antibodies to protect them from the virus of evil.

Now it was time to launch the mission of God's chosen people. It was not a mission of ethnic cleansing. They weren't to intermarry or make treaties with kingdoms who worshiped demonic gods. But there is good evidence in the Bible that they were not supposed to go out to attack and destroy unsuspecting towns and cities. God said HE would drive out the evil nations. The book of Joshua describes the kingdoms of Canaan forming coalitions against Joshua. Only then did he lead his army forth and hit them with preemptive surprise attacks. In Joshua's farewell speeches, he indicates that even Jericho "attacked" first. A detail not even hinted at in the "Fall of Jericho" story. The text describes Joshua and God working together until they defeated the power centers of evil. After five to seven years of war, the land was subdued enough for the tribes to disperse and begin living in it.

The Israelites were not chosen to stay secluded in the wilderness, any more than they were chosen to launch an ISIS-like Jihad. They were to reclaim the Promised Land and then live among the surrounding nations in a way that would draw them to the beauty of the true God. God often puts his children in a wilderness camp for sheltered training, but eventually, he needs them to go out to engage the world. It can be very dangerous if we don't stay in constant contact with God.
It was a scary thing for me to send my children off to college, even a Christian college. They had attended Christian schools and church. We had family worship and were careful about the influences that came into our home. But believe me, a lot of prayer accompanied them as they left that sheltered environment. The more I thought about Othniel, Acsah, and friends, the more I was convinced that their impressive and important story is relevant to life today. I felt compelled to tell it. The result is the six-part Stones of Gilgal saga showing how the obstacles overcome in the youth of seven young Israelites, their failures as well as their successes, shape each one for their ultimate roles as mature adults. I beleve all Christians can learn from these stories, but I particularly hope young adults will be drawn into the adventure and perhaps take a new look at an old, old book. My prayer is that this saga reminds all of us how important it is to stay connected to God through every circumstance.


You're on a stranded island and you can only have one book with you. What would you pick and why?

That's easy if I can pick the Bible! It is not really a book but a library which I have been reading regularly my whole life. I am still frequently surprised at new treasures I hadn't noticed before. The marooned situation would be even better if I had access to the internet for research!
 Favorite bible verse?

I have many, but I pray Ephesians 3:17-19 for myself, my loved ones, and my readers daily:
"And I pray that you, being rooted and established in love, may have power, together with all the Lord's holy people, to grasp how wide and long and high and deep is the love of Christ, and to know this love that surpasses knowledge—that you may be filled to the measure of all the fullness of God."
Did you google something as research for this book and find something funny?

I just discovered a kind of funny and totally surprising detail buried in a genealogy in Chronicles. I was researching Beth Horon, a place featured in a very important battle in book four of this series. Amazingly, this Canaanite city was founded by an Egyptian woman of noble birth––named Sheerah. She wasn't just any old princess. She was the granddaughter of Joseph. Now who ever wonders about what life was like for Joseph's family when they were riding high with the Pharaoh? In the days before a Pharaoh arose who "knew not Joseph" and the Israelites became slaves? This woman's name is suspiciously similar to She-Ra, Princess of Power, right? Watch for my imaginative version of her story tucked into The Pursuit of Zedek (which I hope will be out later this year).
Thanks so much for sharing!
BLOG STOPS
Inklings and notions, June 16
Blossoms and Blessings, June 17 (Author Interview)
Batya's Bits, June 17
For the Love of Literature, June 18
Emily Yager, June 19
Betti Mace, June 20
Older & Smarter?, June 21
Library Lady's Kid Lit, June 22
Artistic Nobody, June 23 (Author Interview)
Mary Hake, June 23
Texas Book-aholic, June 24
Through the Fire Blogs, June 25 (Author Interview)
She Lives To Read, June 26
deb's Book Review, June 26
Debbie's Dusty Deliberations, June 27
A Baker's Perspective , June 28 (Author Interview)
For Him and My Family, June 29
GIVEAWAY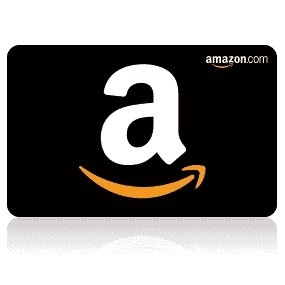 To celebrate her tour, C.L. is giving away the grand prize of a $50 Amazon gift card!!
Be sure to comment on the blog stops for nine extra entries into the giveaway! Click the link below to enter.
https://promosimple.com/ps/fc82/a-river-to-cross-celebration-tour-giveaway