Welcome to the Celebrate Lit Blog Tour for Hope in the Mountain River by Misty Beller! If you like outdoor adventure, historical romance, and moving characters, her books are for you! Be sure to enter the amazing giveaway at the bottom of the post!
ABOUT THE BOOK
Book: Hope in the Mountain River
Author: Misty M. Beller
Genre: Christian Historical Romance
Release Date: March 31, 2020
This epic journey is not at all what she expected.
Joel Vargas can't believe he's lost his older brother in the wilds of the Rocky Mountains after surviving their harrowing voyage across the Atlantic. And he can't shake the feeling that Adam—his only living relative—is in dire trouble. No matter what the cost, he and his band of friends won't stop until Adam is found. He doesn't have time to contend with the two Indian women who seem to be shadowing his every move.
After the devastating loss of her daughter and husband to a sickness that swept through their Nez Perce camp, Elan is desperate to find an escape from her grief. As she and her friend journey through the mountains toward the great river, a band of white men is the last thing she expects to find, especially as winter blows in full force.
When the dangers increase, accomplishing Joel's mission becomes the only hope for all their survival. If the elements don't consume them, Elan has a feeling life will never be the same for any of them.
From a USA Today bestselling author comes another epic journey through breathless landscapes and intense adventure.
Click here to get your copy.
MY PERSPECTIVE
The word hope is not only in the title, but woven all throughout the book. I absolutely love how Elan refers to God – as "God of white man". What she needs to find, and you see her journey in this, is that God is her God too, not just white man. What a beautiful theme for us all to understand – God is here for everyone. Doesn't matter race, sex, your current beliefs, etc… He wants a relationship with us all.
Once again, Beller sweeps readers into the wilderness, with her descriptive words and breathtaking settings. It's easy to get lost in the story and forget where you are while reading. Beller has such a way with words, and in this novel I was quite impressed with the different dialogues she had to create and keep through the story – different native languages, French, English, and even slight sign language (for lack of a better term). Not once does she mix up how characters talk, and I imagine that is difficult to do in the writing world.
I was so happy to read Joel's story, and his search for his brother (sorry no spoilers here!). But what I savored even more, was the relationship between him and Elan. The growing feelings for each other were sweet, gentle, and over time grew into something beautiful and amazing. It didn't overtake the rest of the story either – it was the perfect amount of romance for this reader.
Readers are in for a treat, not only with this book, or this series, but with all of Misty's books. I highly recommend Hope in the Mountain River, but suggest starting with book one. It's too good not to! I received a complimentary copy of this book. I was not required to write a favorable review. All thoughts and opinions are my own.
ABOUT THE AUTHOR
Misty M. Beller is a USA Today bestselling author of romantic mountain stories, set on the 1800s frontier and woven with the truth of God's love.
She was raised on a farm in South Carolina, so her Southern roots run deep. Growing up, her family was close, and they continue to keep that priority today. Her husband and children now add another dimension to her life, keeping her both grounded and crazy.
God has placed a desire in Misty's heart to combine her love for Christian fiction and the simpler ranch life, writing historical novels that display God's abundant love through the twists and turns in the lives of her characters.
GUEST POST FROM MISTY
I've always been a horse lover, and was blessed to grow up on a farm. My brother and I each had ponies of our own and rode hours each day. When we were old enough to graduate to full-size horses, we met neighbors who also had horses and loved to ride together. The two mares they rode had a mottled black and white spotted look, which I knew to be part of the Appaloosa breed. Through hears of riding together, I developed a deep appreciation for those two Appaloosa horses, as well as respect for the entire breed! Those two mares proved they could outrun and outlast any of the other horses in our riding group.
I've long wanted to include Appaloosas in one of my stories, especially since the breed was said to have begun in the Nez Perce tribe who lived just west of the Rocky Mountains. I'm so excited for you to meet Elan, the heroine in Hope in the Mountain River!
Elan and her friend are traveling through the Rockies on their Appaloosa horses, animals who can ride faster and longer than all the other horses in their group—even through the treacherous terrain of the Rocky Mountains!
I pray you love this story as much as I loved writing it. Enjoy a glimpse of the famous Appaloosa horse!
BLOG STOPS
Inklings and notions, March 31
Mary Hake, March 31
Through the Fire Blogs, April 1
deb's Book Review, April 1
A Baker's Perspective, April 2
Genesis 5020, April 2
The Meanderings of a Bookworm, April 2
Texas Book-aholic, April 3
Jeanette's Thoughts, April 3
For the Love of Literature, April 4
Abba's Prayer Warrior Princess, April 4
Rebecca Tews, April 5
For Him and My Family, April 5
Blessed & Bookish, April 6
Splashes of Joy, April 6
Bigreadersite, April 6
Betti Mace, April 7
She Lives To Read, April 7
Book of Ruth Ann, April 8
Locks, Hooks and Books, April 8
Debbie's Dusty Deliberations, April 8
Simple Harvest Reads, April 9 (Guest Review from Mindy Houng)
D'S QUILTS & BOOKS, April 9
Truth and Grace Homeschool Academy, April 10
janicebookreviews, April 10
Blossoms and Blessings, April 11
Adventures of a Travelers Wife, April 11
Artistic Nobody, April 12 (Guest Reviewer Donna Cline)
Pause for Tales, April 12
Library Lady's Kid Lit, April 13
Book Bites, Bee Stings, & Butterfly Kisses, April 13
GIVEAWAY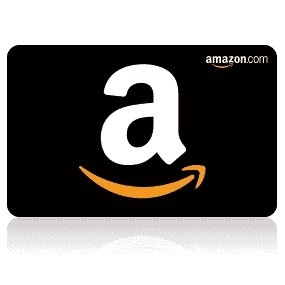 To celebrate her tour, Misty is giving away the grand prize of a $50 Amazon Gift Card!!
Be sure to comment on the blog stops for nine extra entries into the giveaway! Click the link below to enter.
https://promosimple.com/ps/f73b/hope-in-the-mountain-river-celebration-tour-giveaway
Do you like a lot of romance in your stories, or do you prefer a balance of romance / adventure / character growth? Share your thought in the comments!