Welcome to the Celebrate Lit Tour for Ruby Moon by Jenny Knipfer! I am excited to have Jenny here chatting with me today 🙂
ABOUT THE BOOK
Book: Ruby Moon
Author: Jenny Knipfer
Genre: Christian Historical Fiction
Release Date: October 2019
Ruby Moon embodies a tale of grief, guilt, and redemption…
On the shores of Lake Superior in Ontario during the mid 1890's, Jenay, a young woman of mixed French and Ojibwe descent, must survive the trauma of causing a horrific accident.
Amidst this drama, Jenay is caught in a web spun by Renault, a rich, charming man who once threatened ruination of her father's shipping company but now seeks something even more valuable…
Jenay must find where her strength lies in order to face the challenges life brings her or be washed away like driftwood on the tumultuous shores of Lake Superior. Life's richest dramas are played out under the banner of two ruby colored moons and become the hidden gems which forge her into a mature strong woman. Jenay realizes God is by her side, using even the harsh events of life to create something precious in her.
Fans of historical fiction, Christian historical fiction, split-timelines, and mystery will enjoy this stimulating read!
Click here to get your copy!
ABOUT THE AUTHOR
Jenny lives in Wisconsin with her husband, Ken and their pet Yorkie, Ruby. She is also a mom and loves being a grandma. She enjoys many creative pursuits but finds writing the most fulfilling.
Jenny's education background stems from psychology, music, and cultural missions. She spent many years as a librarian in a local public library but recently switched to using her skills as a floral designer in a retail flower shop. She is now retired from work due to disability.
She authored and performed a self-published musical CD entitled, Scrapbook of a Closet Poet.
She holds membership in the: Midwest Independent Booksellers Association, Historical Novel Society, Wisconsin Writers Association, Indie Christian Publishing Association, and Independent Book Publishers Association.
Jenny's favorite place to relax is by the western shore of Lake Superior, where her novel series, By The Light of the Moon, is set. She has self-published the first two books, Ruby Moon and Blue Moon in her four-part series. Two more novels to complete the series are planned for 2020. She is currently writing a new historical fiction series called, Sheltering Trees.
Keep current with Jenny by visiting her website at https://jennyknipfer.com.
INTERVIEW WITH JENNY
Hello and welcome to the blog today!! Can you describe your writing process?
Sometimes, inspiration strikes, and I write. Other times, I discipline myself to write. I sit in front of a blank screen and brave the fear, trusting that the words will come. And they always do.
My actual process of writing probably differs from most authors, as I construct my books chapter by chapter on my iPad. I finish and polish each chapter, before I go on to the next.
Because of difficulty with my hands and poor nerve function due to MS, traditional tying is difficult for me. Thus, I use my iPad and write most of my books with simply my index fingers.
When I sit down to write, I write what comes, and I edit later. When the chapter has taken shape the way I like, I then add it to a word file on my computer. Eventually I will go through the file as a whole when I finish and edit as well. I find this process works best for me.
Thank you for sharing that! What's your go-to bible verse during times of difficulty?
The verse that opens Ruby Moon—"I will give you the treasures of the darkness and hidden riches of secret places." Isaiah 45:3—has been an anchor for me in troubled times. I have experienced those promised treasures and know this verse speaks truth. The realization of God being with me and knowing Him in new ways in those dark places were the best treasures of all. I know what Paul means when he tells the believers in the early church to not fret about going through trials, because they bring us treasure we can never know and experience any other way. To know God as our deliver, we must need to be delivered from something. To know Him as a friend who sticks closer than a brother, we have to know what it is to be alone or forsaken. And on the list goes on. Simply put: difficult times give us the opportunity to know Him better. In such caverns the jewels of the crown we will someday toss at Jesus's feet are forged.
Yes! If we were to peek at your coffee table, what interesting things would we find?
I am of the mindset that no day is complete without tea, so on the small table next to my favorite comfy blue wingback chair—where I do most of my writing—rests an electric tea kettle, an antique Woodfield pottery pattern teacup and saucer in avocado green, a honey dispenser, tiny tea spoons, and a selection of herbal tea in a basket atop a pineapple doily. My TBR books, in the historical fiction genre, hover on the wall above the table on modern shelves of black metal and barnwood. A writer must also be a reader. 🙂
Although I am a big coffee drinker, I do enjoy tea also! What are you working on next?
My editor has my next and final book in the By the Light of the Moon series, Harvest Moon, so I will start the publishing process when I receive it back from her. I'm looking forward to completing the series, but I already feel tired thinking of how much work it will be. It's rather like giving birth.
My current work in progress is the third book, On Bur Oak Ridge, in my second series: Sheltering Trees, which I hope to traditionally publish. In my new series, I simplified the point of view (two characters) to make it easier for readers who have more trouble connecting with a multi-perspective POV and a split-timeline. I enjoy reading layered historical fiction, but I realize I need to write where my readers are at. Time will tell if I'm on track. If you'd like to follow my writing journey as an author, please visit my website at https://jennyknipfer.com and connect with me via social media or sign up to join my author team.
I look forward to reading those!! What do you want your readers to get from reading this story?
My goal with all of my books is to inspire and encourage readers, giving them an enjoyable read as well. My byline as an author is: writing to inspire, encourage, and enjoy. It's both what I want to do as an author and what I want my readers to glean from my work.
Specifically for Ruby Moon, I desire readers to come away knowing that God is with us on the best and the darkest of days, growing within us something precious, if we let Him.
Thank you for taking the time to chat with me today, and for your wonderful stories!!!
BLOG STOPS
Debbie's Dusty Deliberations, October 21
Library Lady's Kid Lit, October 22
Inklings and notions, October 23
A Baker's Perspective, October 24 (Author Interview)
deb's Book Review, October 24
Texas Book-aholic, October 25
For Him and My Family, October 26
Ashley's Bookshelf, October 27
lakesidelivingsite, October 27
Locks, Hooks and Books, October 28
Artistic Nobody, October 29 (Guest Review from Joni Truex)
Connie's History Classroom, October 30
Sara Jane Jacobs, October 31
Godly Book Reviews, November 1
Stories By Gina, November 2 (Author Interview)
CarpeDiem, November 2
Happily Managing a Household of Boys, November 3
GIVEAWAY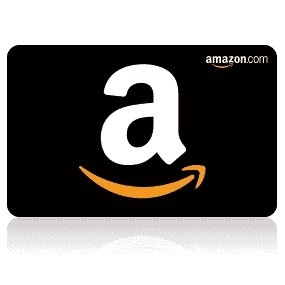 To celebrate her tour, Jenny is giving away the grand prize of a $25 Amazon gift card!!
Be sure to comment on the blog stops for nine extra entries into the giveaway! Click the link below to enter.
https://promosimple.com/ps/10262/ruby-moon-celebration-tour-giveaway