Welcome to the Celebrate Lit Blog Tour for Lilah by Caryl McAdoo! Caryl is here today chatting with me – she is such a joy to chat with. Make sure you check out the amazing giveaway, and I encourage you to add this book to your TBR!
ABOUT THE BOOK
Book: Lilah
Author: Caryl McAdoo
Genre: Christian Historical Romance
Release Date: May 3, 2020
How can death, betrayal, a rash proposal, and revenge lead to romance?
An abusive controller compels reluctant travelers westward. To flee her foul stepfather, Lilah proposes marriage to the wagon train scout, which only leaves Padraig thinking she's a bit soft in the head. It's 1855. Come join the journey along the Oregon Trail with Captain Cumby. Wagon Ho!
Click here to get your copy!
ABOUT THE AUTHOR
Award-winning author Caryl McAdoo prays her story brings God glory, and her best-selling novels—over fifty published—delight Christian readers around the world. The prolific writer also enjoys singing the new songs the Lord gives her—listen to a few at YouTube. Sharing four children and eighteen grandsugars with Ron, her high-school-sweetheart-husband of over fifty years, she lives in the woods south of Clarksville, seat of Red River County in far Northeast Texas. The McAdoos wait expectantly for God to open the next door.
INTERVIEW WITH CARYL
Welcome back to the blog Caryl!
Hello Jessica, my friend! I'm so glad to be back to The Baker's Perspective! Thank you for the invitation to come visit and for choosing to participate in my Celebrate Lit blog tour for LILAH!
What's one thing readers don't know about you?
Maybe they aren't aware that I always wear green toenail polish with gold glitter on top! Green is my favorite color and over the past twenty years or so, this has become like a trademark 😊
Green is also MY favorite color!!! If you weren't an author right now, what would you be doing?
I hope I'd be singing! I must have said a thousand times in my life how I would love to get paid for singing! But that's definitely not something Ron and I could do together . . .
So maybe I'd choose instead to be a gardener and spend my days making the Peaceable look like a garden all around. We've always enjoyed doing that together. Grow some vegetables, too! That way I could BE a blessing, sharing flowers and fresh veggies with neighbors and anyone in need.

I love fresh veggies from the garden. They taste so much better than the ones you get from the store. What's your favorite bible verse?
I love the living Word of God—all of it. There are so many verses that have helped me be strong in Him through hard times. His Word encourages me and builds my faith When asked to choose a favorite verse . . . it almost impossible.
But I do have a verse God gave to me regarding waiting. Back as early as the mid-70s, He started giving my Ron a vision about our ministry. Through those forty-plus years, He's given more instruction to us both and expanded on the vision—what all we're to do.
So, the verse I'm going to say is Habakkuk 2:2-3 "And the Lord answered me, and said, Write the vision, and make it plain upon tables, that he may run that readeth it.For the vision is yet for an appointed time, but at the end it shall speak, and not lie: though it tarry, wait for it; because it will surely come, it will not tarry."
Oh that's a good one! What do you want readers to gain from reading this book?
I hope they will see the difference in going their own way versus doing things God's way. I hope they will gain faith in obedience, that when we submit to Him, things go right, that it's easier to live our lives.
Through my characters, God speaks to my readers. It's almost as if I'm not a part of the equation, and yet I know I am . . . a part of the three: God + Readers + Authors. In my marriage, there are three: God + Ron + me. He does things in threes, and I believe He will use the layers in my writing to speak to a certain one who needs to hear.
Your stories always have such a great faith message. What are you working on next?
My next release debuts in July A NURSE FOR JACOB, but I finished writing that story back in February. I don't like waiting until the last minute to start something!
It's book four in the Nursing the Heart Collection, a multi-author project that requested only 20K words, so this is the shortest book I've ever written.

My work-in-progress is planned for an early September release for the Thanksgiving Books & Blessings Collection AND my Cross Timbers Romance Family Saga series, book fiver TEXAS TROUBLES. We're over fifty thousand words into it, so nearing two-thirds maybe.
In book one, readers met Aaron Van Zandt and Rich Worley when they were five and six. That was in 1840, and TEXAS TROUBLES opens in 1860, just before the Civil War. The best friends have grown up and will choose to join in, but on different sides of the conflict. It's going to be a really great story! IMHO (In My Humble Opinion)  😊
Sounds really good! I'll be adding that to my TBR. Thanks for stopping by today!
Thank you again Sweet Jessica for inviting me to have a visit. I hope all your readers enjoy getting to know me a little better. You asked some great questions! Blessings to you and your readers, too!
BLOG STOPS
Debbie's Dusty Deliberations, June 6
For Him and My Family, June 7
deb's Book Review, June 8
By The Book, June 9 (Author Interview)
Texas Book-aholic, June 10
Inklings and notions, June 11
Library Lady's Kid Lit, June 12 (Author Interview)
Betti Mace, June 13
Truth and Grace Homeschool Academy, June 14
A Baker's Perspective, June 15 (Author Interview)
D'S QUILTS & BOOKS, June 16
Artistic Nobody, June 17 (Guest Review from Donna Cline)
My Devotional Thoughts, June 18 (Author Interview)
Connie's History Classroom, June 19
GIVEAWAY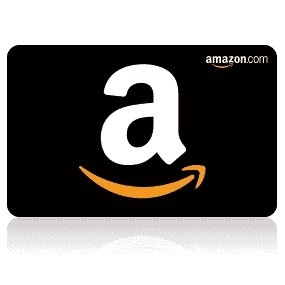 To celebrate her tour, Caryl is giving away the grand prize of a $25 Amazon gift card!
Be sure to comment on the blog stops for nine extra entries into the giveaway! Click the link below to enter.
https://promosimple.com/ps/fc1b/lilah-celebration-tour-giveaway