Welcome to the Celebrate Lit Blog Tour for The River Beautiful by Andrea Carmen! I'm happy to welcome Andrea to the blog – it's her first time so please join me in giving her a big welcome!
ABOUT THE BOOK
Book: The River Beautiful
Author: Andrea Carmen
Genre: Romantic Suspense
Release Date: May 26, 2020
A difficult past. A strange letter. An unsolved mystery.
Someone is following Lena, mapping her every move.
Where strength can be weakness and vulnerability-an asset, the greatest danger that threatens Lena may just be herself.
After the death of her father years ago, Lena ran from the quiet community of Kennerdell, but she's back, forced to face a past she'd rather forget.
To make things more difficult, awkward, and terrifying, her old friend, Will, is back in her life. Even worse, she needs him there if she hopes to figure out what the letter she found in her father's study means. They're on a mission to find answers before her stalker does.
The River Beautiful mingles history and legend in a fast-paced ride through the deceptively peaceful Allegheny Mountains on a quest for answers amid loss, strength in the face of love, a whirlwind of self-discovery, and learning to use faith to illuminate even the darkest places.
Click here to get your copy!
ABOUT THE AUTHOR
Andrea Carmen enjoys writing Romantic Suspense and Sweet Romance from a Christian perspective. A lover of bygone times, her modern-day novels contain a spark of history, a hint of mystery, or a little bit of both. Andrea finds inspiration by getting outdoors every chance she gets to explore and enjoy nature, but her favorite pastime is spending time with her family and best canine friend, Zoey.
INTERVIEW WITH ANDREA
Welcome to the blog Andrea! I'm so thankful to have you here. Tell us about your writing routine.
I know many writers have a set routine, but I actually don't have one! It seems no matter how hard I try to establish a schedule or block out time for writing, I just can't ever stick to it! And when I do sit down to do it at a scheduled time, I usually find myself distracted. Having a very busy teenager might be one of the reasons, but I think what effects my routine the most is the circumstances I'm working under. I am at my most productive when under pressure. And that can look many different ways: time constraints, stress, even frustration or heightened emotions. When I feel like something is pressing on me, that's when I get most of my writing and editing done. It's a wonderful outlet for me. I do try to do most of my work in the mornings as that is when I find the most abundant flow of creativity. I like to settle in at the kitchen table or my desk when I'm the only one awake, get a fresh cup of coffee, and flip open the laptop. From there, I may spend an hour or an entire day writing- it all depends on where my imagination takes me!
If I were a writer, and I'm not lol, that's probably how I would work too! Favorite bible verse?
John 3:17 For God did not send His Son into the world to condemn the world, but to save the world through Him.
This is my favorite verse because it makes it abundantly clear that Christ comes to us in love and salvation. He didn't come to condemn us for our sins, but to save us from them.
YES! Do you characters ever talk to you at odd times?
Haha, yes! Mostly when I'm trying to sleep and especially after I've spent a long time reading or writing. Sometimes I'll think I have a scene all worked out and, the next thing I know, I'm up at two o'clock in the morning because I know one of them wouldn't have actually reacted in the way I had written it. Its not so much that they speak to me, but more like I know them so well, it bothers me if I misrepresent them in a scene, and I can't rest or relax until I've fixed it.
I feel like readers can get like that too 😉 What's one thing readers don't know about you?
I've successfully performed the Heimlich maneuver on someone twice….and once to a yorkie who was choking on a stolen bite of ham sandwich. (Yes, little Melody is still with us!)
WOW! I'm so thankful you were there!! What do you want readers to gain from reading this?
I hope they get a great story they can't put down, but most importantly, The River Beautiful follows a theme of hope after loss. Grief is a dark place, and I know it well. It can change who you are and how you look at life, especially if you're young and undergo a loss of someone very close to you. I want readers to see that God never leaves us, He is always there. Waiting and wanting to help guide us through the dark times of life. There is always a light at the end of the tunnel.
Thank you for chatting with me today!
BLOG STOPS
Book Reviews From an Avid Reader, June 25
Reading Is My SuperPower, June 26
For the Love of Literature, June 27 (Author Interview)
Mary Hake, June 27
Just the Write Escape, June 28
Debbie's Dusty Deliberations, June 29
Texas Book-aholic, June 30
A Baker's Perspective, July 1 (Author Interview)
April Hayman, Author, July 1
Inklings and notions, July 2
For Him and My Family, July 3
Vicky Sluiter, July 4 (Author Interview)
Truth and Grace Homeschool Academy, July 5
Betti Mace, July 6
Book Love, July 7 (Guest Review from Joni Truex)
deb's Book Review, July 8
GIVEAWAY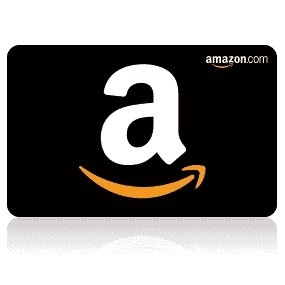 To celebrate her tour, Andrea is giving away the grand prize of a $75 Amazon gift card!!
Be sure to comment on the blog stops for nine extra entries into the giveaway! Click the link below to enter.
https://promosimple.com/ps/fcd7/the-river-beautiful-celebration-tour-giveaway