Hello my reader friends. Welcome to Top Ten Tuesday, hosted by That Artsy Reader Girl. Today's topic is "Authors I've Read the Most Books By". This is hard for me, because I feel like I'm doing a disservice to those authors who are newer and don't have as many published books. But that just means that I'll have to do a future TTT on them 🙂
So I had to dig way back into memory land, and think of books I have read before I started blogging in order to come up with this list. I have to admit, it wasn't easy. You try counting in your head how many books you've read by an author who has like a million published books lol. If only Goodreads was on my radar about twenty years ago!
In no particular order, because I lost count, here are the authors that I have read the most books by!
Karen Kingsbury
Aside from Amish fiction, Karen Kingsbury's books were my first experience with Christian Fiction Books. My husband happened to buy some for me for Christmas one year, and I was hooked. Her stories have realistic characters with realistic trials that readers can relate to. And that's why I love them so much. I own every single one of her books, and while I still have a few of the recent releases to read (due to backlog), I will always be thankful that my husband just happened to give me her books years ago.
Katherine Spencer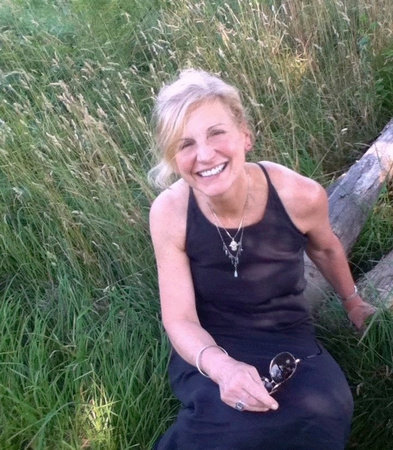 I am a HUGE fan on Thomas Kincaid. My dream is to one day have an original painting in my house by him (I do have a replica in my living room which is absolutely gorgeous). I came across a series that he cowrote with Katherine Spencer, called The Cape Light Series. The town is charming, the characters are lovable, and I just adore the series. After his passing I assumed the books would stop. But thankfully, Ms. Spencer has continued to tradition – every Christmas there is a new release. I have every single book in the series, as well as another series they started called Angel Island Series. Reading these every Christmas is kind of like coming home.
Beverly Lewis
I've heard her called the Queen of Amish Fiction before, and for good reason. She has so many books out there! I can't exactly tell you how many of them I've read, because I don't have that many fingers and toes. But I can tell you it's been a lot. In fact, for a time, Amish Fiction was all I ever read. And while I am glad that I've expanded my horizons and now love all kinds of Christian Fiction, part of me will always love visiting the Amish Fiction genre and seeing what new story lines Beverly has come up with!
Amy Clipston
Speaking of Amish Fiction, I have been reading Amy Clipston's novels for years. It was actually her call for a street team that prompted me to begin blogging. And while she is a fantastic writer, and I absolutely love her stories, there is another reason why I support her. She's an organ donor, and her husband is an organ recipient. You can find out more about here story here. It is a beautiful story and one that resonates deep within me. My husband is an organ recipient, and without the gift of organ donation, he wouldn't be alive.
Colleen Coble
Oh my goodness I just love Colleen's books. I have read so many of them, and have shared them with my daughter. I love reading books with her!! Colleen's stories always have me sitting on the edge of my seat, and I can never get enough. My only hope is that she never stops writing 😉
Beth Wiseman
Remember when I said there was a time period where all I read was Amish Fiction? Beth Wiseman was one of my most-read authors at that time. For the record, I still love her books, I just don't read Amish Fiction as much as I used to. She writes the sweetest stories, and I haven't met a book by her that I didn't like!
Shelley Shepard Gray
I know what you're thinking – another Amish Fiction author. But actually, Shelley also writes some amazing historical fiction books that I have loved! I'm so glad she branched out, because I cannot get enough of historical fiction lately!!
Nicholas Sparks
Nicholas Sparks has been my favorite author since pretty much forever. He is one of the very few authors that are in the main stream market that I actually read and follow. I own all of his books, and all of the movies based on his books (except for one because I didn't care for it). My friend and I went to Connecticut a year ago to meet him and had a blast. I'm a sucker for romance, and he is VERY good at writing it. I will say this – the books are much better than the movies, especially the scenes that'll make you blush (they aren't really in the books – that's Hollywood for ya). I always get his books on release day. He has a new one coming out this fall, and I cannot wait to read it!
Jody Hedlund
Another author that writes in multiple genres is Jody Hedlund. Honestly, I can't tell you if I love her YA or Historical books better. They are both so good! I'm getting ready to read her latest in the historical genre and I already know I'm going to love it. There are a few books of hers I still need to get my hands on and read, but there isn't many!!
Roseanna White
Roseanna has penned some of my absolute favorite historical fiction novels and characters. I don't how she manages to do it, thinking of all of these brilliant story lines. But I am so very thankful that she does! She is one of my must-read authors, and quite frankly she should be one of yours too!
Other Authors Worth Mentioning
There are many other authors who have captured my attention with their books. These are the ones that just missed being on list by a hair, or rather by a book or two!
Toni Shiloh
Misty Beller
Rachel Hauck
Jen Turano
Chautona Havig
Marissa Meyer
Amy Lillard
Rachel Dylan
Debbie Macomber
What about you? Are there any authors here who are you on your list? Any that I haven't mentioned? I'd love to hear about it in the comments!